Due to Covid-19 travel restrictions, the number of net overseas migration has been significantly affected in Australia. While net overseas migration was planned to be 271,300 this year, it is now expected to fall to just 35,000 in 2020-2021.
The Government is well aware of the positive impact which migration has on the Australian economy. The government has sought to address the impact which COVID-19 has had on the Australian economy by making some changes to the Australian Migration Program and Planning Levels. Below is a summary of the main factors that have been addressed in relation to Australian migration and the 2020 budget:
2020-2021 Migration Program Levels
The current cap of 160,000 will stay in place. However, there will be a focus on family stream visas with an increase from 47,732 places to 77,300. This will be applicable for the 2020-21 migration program only and can be expected to return to the lower cap next migration program.
Onshore visa applications and partner visa applicants whose sponsors live in designated reginal areas of Australia will be prioritised by the Department for the 2020-21 migration program.
The Employer Sponsored, Global Talent, and Business Innovation and Investment Program will have priority placed on the skilled streams for this year migration program.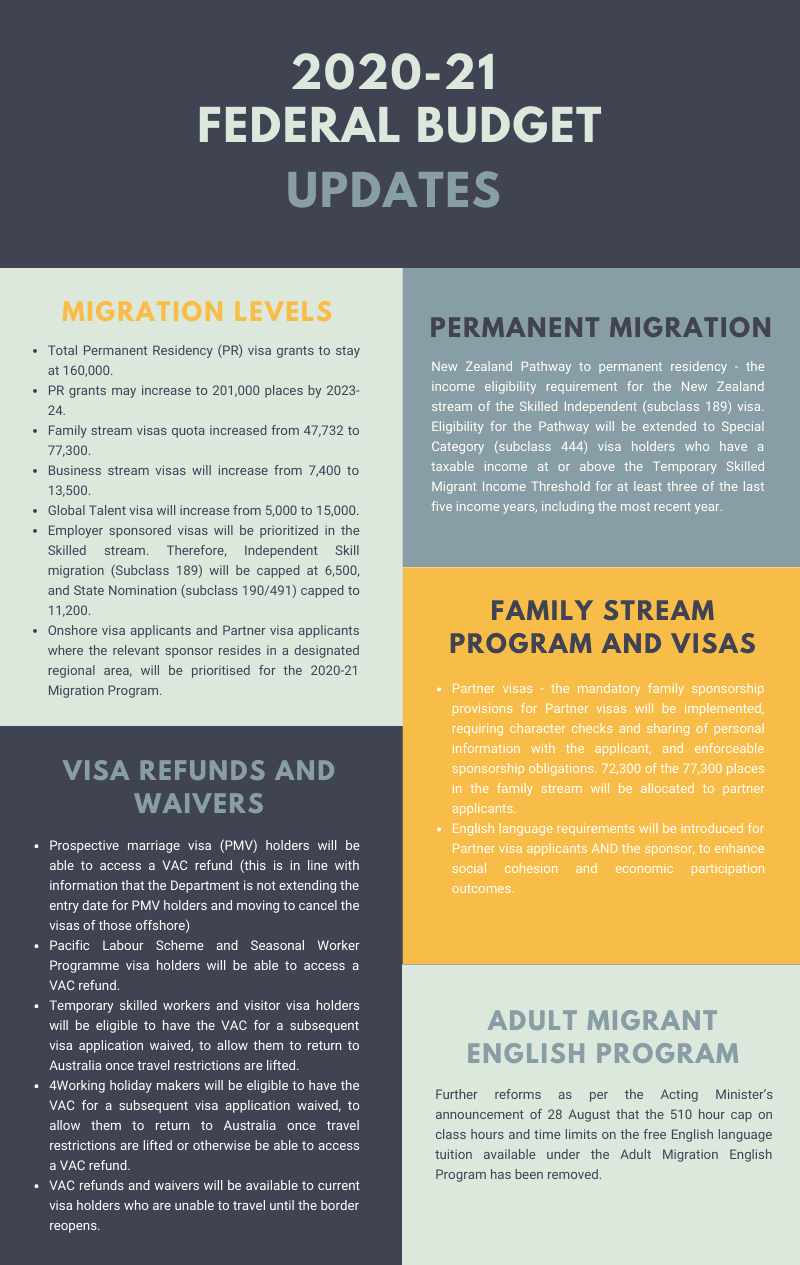 Further information can be found at: https://immi.homeaffairs.gov.au/what-we-do/migration-program-planning-levels