Below is the update on our new lawyers' hourly rates for 2021.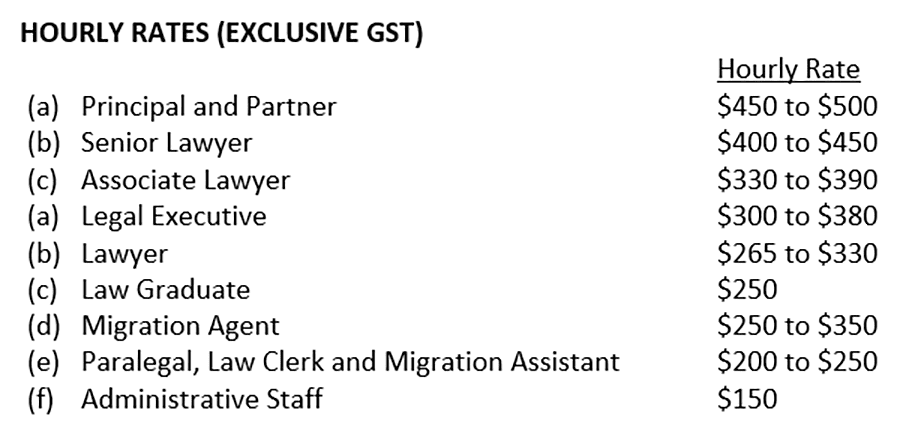 The above adjustment will take into effect as of 15 February 2021. You can review your cost estimation at any time by emailing to accounts@tanglaw.com.au.
The team at Tang Law look forward to continuing our legacy being a trusted legal service provider and committed to deliver the highest level of client satisfaction.
Should you have any queries in regards to the content above, please do not hesitate to contact us on 08 9328 7525.