Promotion and Change of Rate of Mr Adam Ward
We are pleased to announce the promotion of our Associate, Mr Adam Ward, to Senior Lawyer with effective on 3 July 2020.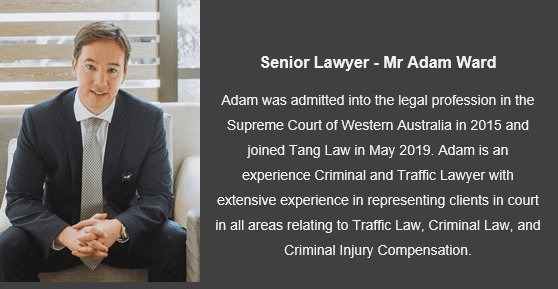 Adam's new hourly rate will be $400 (exclusive of GST), this will apply to clients who retain the legal services of Tang Law after 3 July 2020.
We are truly honoured to have Adam in our team and we look forward to his leadership in strengthening and growing the Firm.
Should you have any queries in regards to the content above, please do not hesitate to contact us on 08 9328 7525.